This user is an Admin.
| | |
| --- | --- |
| | This user has earned the Gold Stamp made over 1000 edits to this wiki!. |
I love reading all sorts of Fanfiction and I'm currentley writing a Vampire diaries fanfiction called Amelia, so if you ever get a chance please read it and tell me what you think of it. I'm also a huge fan of the Originals and anime as well Some of my favorite Anime include Fruits basket, Naruto, Bleach, and Sailor Moon.My favorite Anime movie would have to be Howl's Moving Castle. If anyone wants to talk to me about either things go ahead and message me. If you know any good Fanfictions please recommend me some. Damon misses Klaus(Video)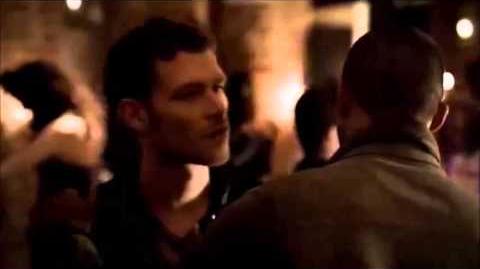 This is my first ever Youtube video that I'm posting on both my vampire diaries account and this one as well, to whoever wants to watch. Please try not to be too critical it is after all my first video, I promise I will get better in time.
Community content is available under
CC-BY-SA
unless otherwise noted.