Birthplace
West Yorkshire, England
Occupation
Activist, Writer, Student

OldOneX aka Drew is an Anglo-Irish Writer. He is the creator, a writer and the showrunner for Gallows Hill (Series).
Biography
Drew was born in England in the January of 1989 to an English Mother and an Irish Father. He is multilingual and can speak 6 languages (English, French, German, Italian, Irish Gaelic and Latin) he can also use British Sign Language. As a writer he writes stories, prose and poetry and has several work-in-progress novels that he plans on getting published, his preferred genres are Horror (Supernatural, Psychological and Survival), Fantasy and Science Fiction. He is an Ancient Celtic Polytheist and was born into an ancient legacy of Witches descended from the true Druids known as Draoi re; Priests and Priestesses of Nature who worship the very Earth and the life upon it. He is an animal lover and has two dogs himself; a Sprocker Spaniel and an Irish Terrier. He is also an ARA (Animal Rights Activist) and a strict Vegetarian. His other hobbies include rambling in the countryside with his beloved dogs, photography, making digital art, drawing, playing piano, playing computer games in which his favourite genres are RPGs, Open World and FPS and of course editing on Wikia.
Gallows Hill
Drew founded Gallows Hill in the October of 2013 from a collection of concepts and conceptual characters that he had created and fleshed out their backstories and mythos ever since. The first created characters were Beatrix and Stellan. His username OldOneX refers to the Old Ones from Buffy the Vampire Slayer and the X symbolizes the love he has for Vampires. He lists his biggest idols as Joss Whedon, Julie Plec, Kevin Williamson, Anne Rice, Rachel Caine, J.K. Rowling, Hironobu Sakaguchi, Hayao Miyazaki, Walt Disney, Tim Burton, George Lucas and Darren Shan and is inspired heavily by them and their works..
Episodes
Completed
Drew has written the following episodes.
Season One
Works In Progress
Drew is currently writing the following episodes.
Season One
Fan Specials
and many many more are in the pipeline.
Social Media
Click on the logos to be forwarded to the profiles.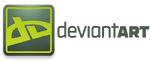 Artwork
Videos
See Also
Episodes by OldOneX
Key:
(C) - Completed
(BW) - Being Written.
Community content is available under
CC-BY-SA
unless otherwise noted.