Birth date
May 4th, 1998 (15)
External Links:
[ Twitter]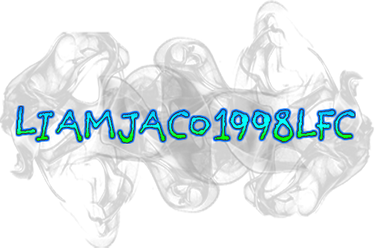 LiamJaco1998lfc aka Liam is an English Writer. He is a writer for Gallows Hill (Series) and The Vampire Diaries Fanfiction.
Biography
Edit
Liam Jacobs was born on May 4, 1998 in Liverpool, England. He is 16 years old and he still lives in his hometown of Liverpool. He's a big fan of The Vampire Diaries, The Originalsand Gallows Hill.
Gallows Hill
Edit
Liam joined Gallows Hill on November 3rd 2013 under his old User Profile; Vampires1001 and he joined up as LiamJaco1998lfc on April 15th 2014, in that time he has donated many characters, objects and has provided a lot of the code used to better the Gallows Hill Wiki. His characters and objects have featured in his stories and some of which have been promoted to the main story. Liam in his time here has contributed more than two episodes and more articles that one could count. His style of writing is action-orientated and he does his best to put as much chaos into the stories that he writes and he loves suspense, twists and cliffhangers that will make readers cry, smile or just plain surprise them. He is always open to feedback and suggestions so feel free to contact him.
CompletedEdit
Liam has written the following episodes.
Fan Specials
Edit
Works In ProgressEdit
Liam is currently writing the following episodes.
Fan Specials
Edit
and many many more are in the pipeline.
Social Media
Edit

Here is where you add any GH/TVD/TO artwork you may have done in a slideshow gallery, widths 500 and a center position.