You've Arrived At The Most Original The Vampire Diaries & The Originals Fanfiction Spin-Off Series on Wikia.

| | | | | |
| --- | --- | --- | --- | --- |
| Bureaucrat | Admin | Admin | Sheriff | Sheriff |
---
IMPORTANT NOTICE
RULES
Please Note: Gallows Hill Wiki has Zero Tolerance for Trolls. If you troll us, you will get no warning you will be instantly issued with an Infinite Subsequent IP block.
Main Article: Code of Conduct
Please do not change or delete anyone's work without asking and getting permission first.
Please do not copy other people's work.
Please do not swear.
If you do break these rules you will be politely warned and repeat violations of these rules will result in suspension for anything from a day up to a year.
Create character, location and object pages to your hearts content, they will all eventually be used in one form or another but please don't add them into the main pages.
If you wish to change anything,
or if you want to write an episode yourself, or to audition a character or donate an idea,
please leave a message on my message wall.
I don't bite...usually.
Thanks.
Happy Creating :-)
-OldOneX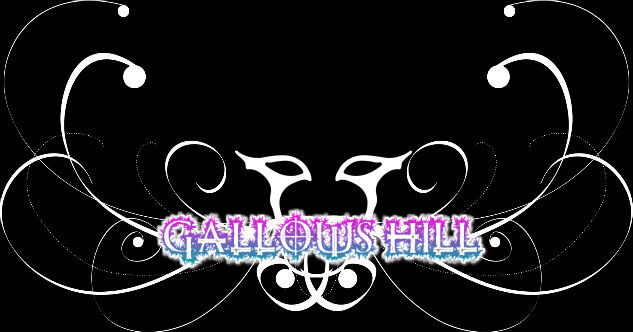 ---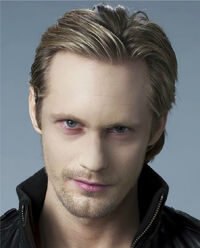 Chanz Volga
Chanz was born in Rorrim a long time ago. He was born a Gothic; a Witch/Demon Hybrid before being turned into a Vampire when he assumed power. He is skilled in crossing through the unprotected realms via Astral Projection. He cannot access any of the higher realms including Earth, his entrance was denied, spelled by a skilled Witch long ago when his young son was kidnapped in an attempt to overthrow the tyranny of the Triumvirate, he contacted the guardian of the worlds; The Oracle in an attempt to use the first of souls the Bitorian to use it's innate power of breaking down dimensional walls in an attempt to access Earth to find his son and heir but The Oracle as a price as she always does but Chanz will do anything to unite his family.
READ MORE
---

Previous Poll - Which upcoming Fan Specials episode are you most looking forward to?
6 Votes Registered
and with 33.33% of the vote,
the majority voted that they are looking forward to Allure of the Shadows the most
---

---
"Time is too slow for those who wait,
too swift for those who fear,
too long for those who grieve,
too short for those who rejoice,
but for those who love,
time is eternity."

Welcome to the Gallows Hill Wikia

This is a The Vampire Diaries Fanfiction spin-off series set in the same universe as The Vampire Diaries and The Originals in a little unknown town in West Virginia called Gallows Hill.
Supernatural drama isn't just exclusive to Mystic Falls and New Orleans.
It's everywhere!
There might be crossovers,
perhaps there is a distant Forbes hidden away somewhere in Gallows Hill
or even a Werewolf Pack that will attract Klaus into town, who knows?
I do and it's going to be fun.
The story of Season One centers around protagonists Jack Mayfair and his girlfriend Angelica Mason as they discover that their peaceful little town isn't all what it seems, it looks pretty on the surface but underneath is crawling with supernatural dramas.































Want to become an Affiliate?
CLICK HERE
0pxQXwPUYU8rTI1



Another World
by OldOneX
Scary Mary
by OldOneX


Blogs
OldOneX
•
Hey, if you want to audition a character for Gallows Hill - you can do that her…
See more >






























Want to become an Affiliate?
CLICK HERE